Book the Stepbac
®
authors as inspirational and motivational keynote speakers at your next event
The Stepbac
®
method was created by brothers Carl and Peter Williams.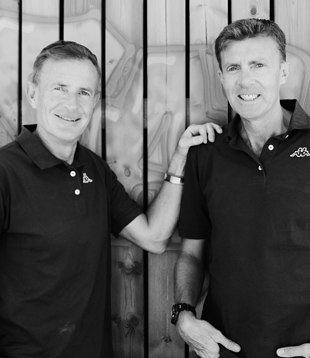 Contact them to book a Stepbac
®
motivational talk by the creators and founders of the Stepbac
®
method and authors of Stepbac
®
book series
The Williams brothers, Peter and Carl, are available as motivational speakers to give inspiring and entertaining talks about the "
Stepbac® method
and the effect it can have on your life.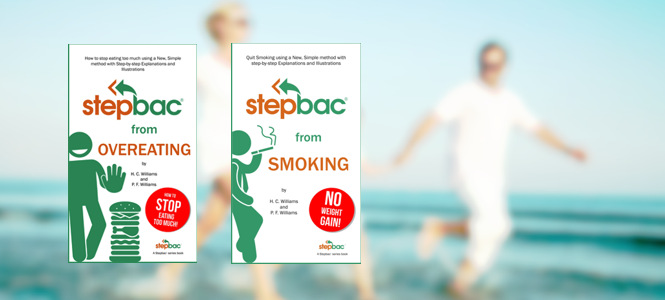 In exciting and interesting motivational talks, The Williams brothers explain how the new and simple Stepbac
®
method can help
anyone
to change unhealthy lifestyles and take back 100% control of their weight, health and well-being.
Contact us
for more information and to book us a motivational speaker fror your next event in Barcelona, Madrid, Seville or Valencia.
How to buy paperback or download free ebook edition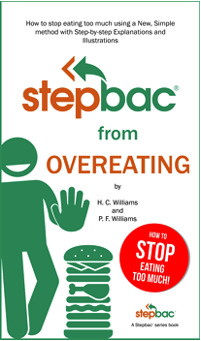 Download and share FREE ebook editions of "Stepbac® from Overeating" for Ereaders and Kindle and ereader and Kindle apps, on our free ebook download page.

The paperback edition of "Stepbac® from Overeating" is available to buy at non-profit price on Amazon

⬤ Paperback edition Amazon.com

⬤ Paperback edition Amazon.co.uk

Stepbac® is supported only by donations and we don't make a profit on the paperback edition, so kindly consider making a small donation after you have read this book if you feel it helped you. Thank you.

DISCLAIMER.
Individual results may vary and Stepbac is cognitive behavioural method that requires some willpower from reader.
Copyright © 2020 - All content copyright Stepbac® - unless otherwise stated