About the creators and writers of the Stepbac
®
books Carl and Peter Williams
The
Stepbac® method
was created by brothers Carl and Peter Williams, who live near Barcelona in Spain, where they also operate a small family tour business and have worked as tour guides since 2012.
Their tour business ended quite abruptly due to the coronavirus pandemic and they have been confined to their home for 4 weeks since 14th March in #stayathome confinement like the rest of Spain.
To help others get through stay-at-home periods without overeating they decided to give their book Stepbac from Overeating away free on Amazon.com, Barnes & Noble and
Kobo
- and it's
free to download
and share on their Stepbac website.
They have also reduced the price of their quit smoking book Stepbac from Smoking, which is available on Amazon.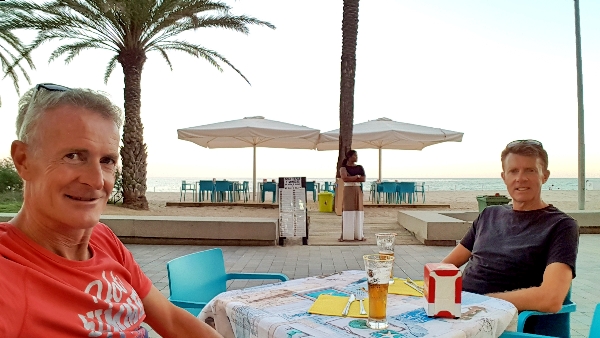 Carl and Peter developed Stepbac
®
in 2014 as a suggested method for ordinary people, like themselves, to learn how to use a simple way to stop being tricked and manipulated into having bad health and lifestyle habits and to learn how to take a Stepbac and regain control of their health, well-being and happiness.
To date they have written and published "
Stepbac® from Smoking
" and "
Stepbac® from Overeating
" in the Stepbac® wellness book series and more titles will be ready soon.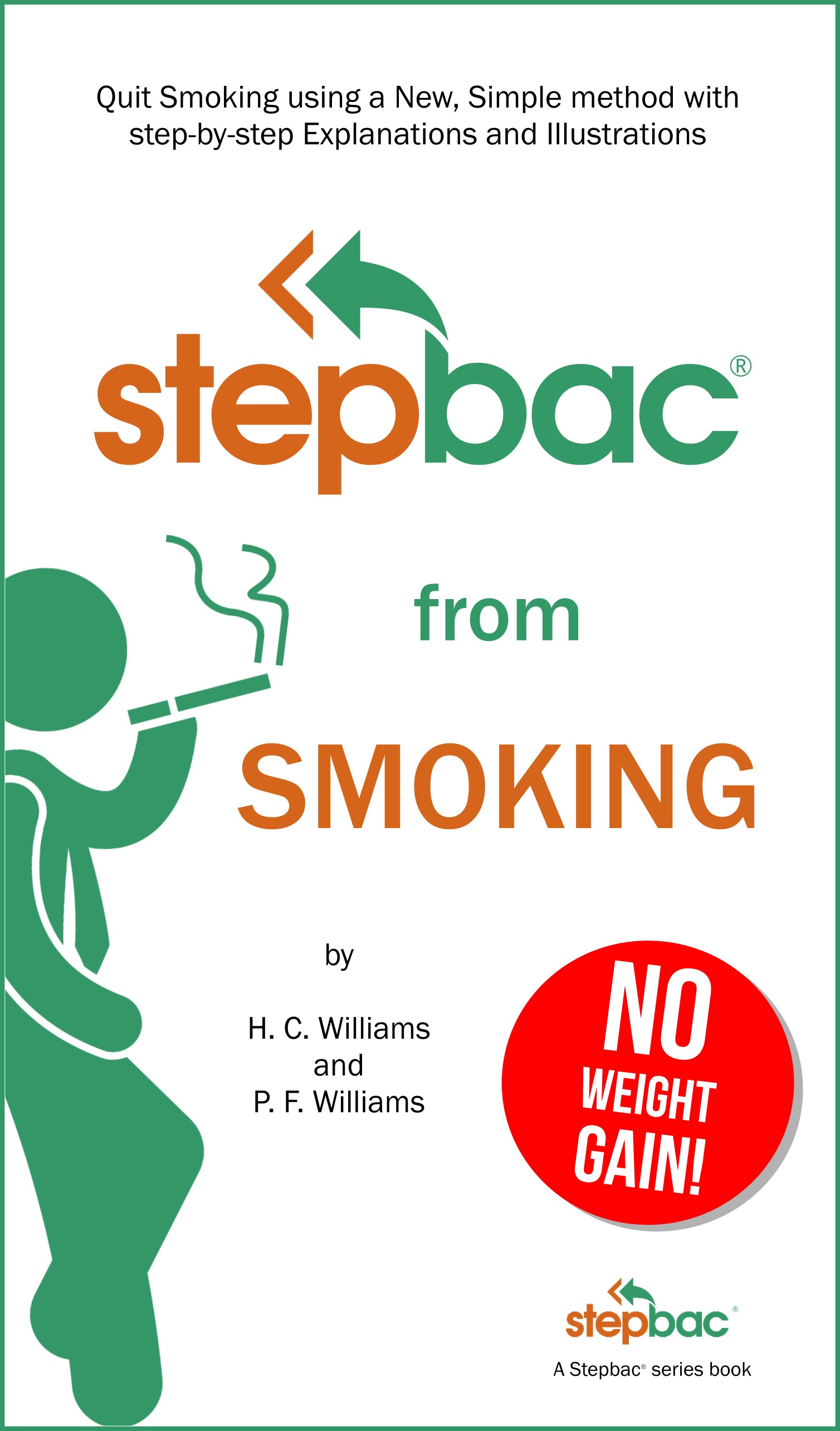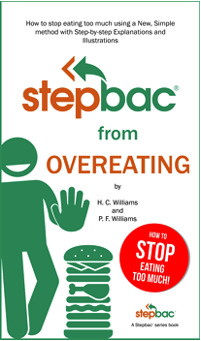 The next book planned for publication in July 2020 is Stepbac from Smartphones".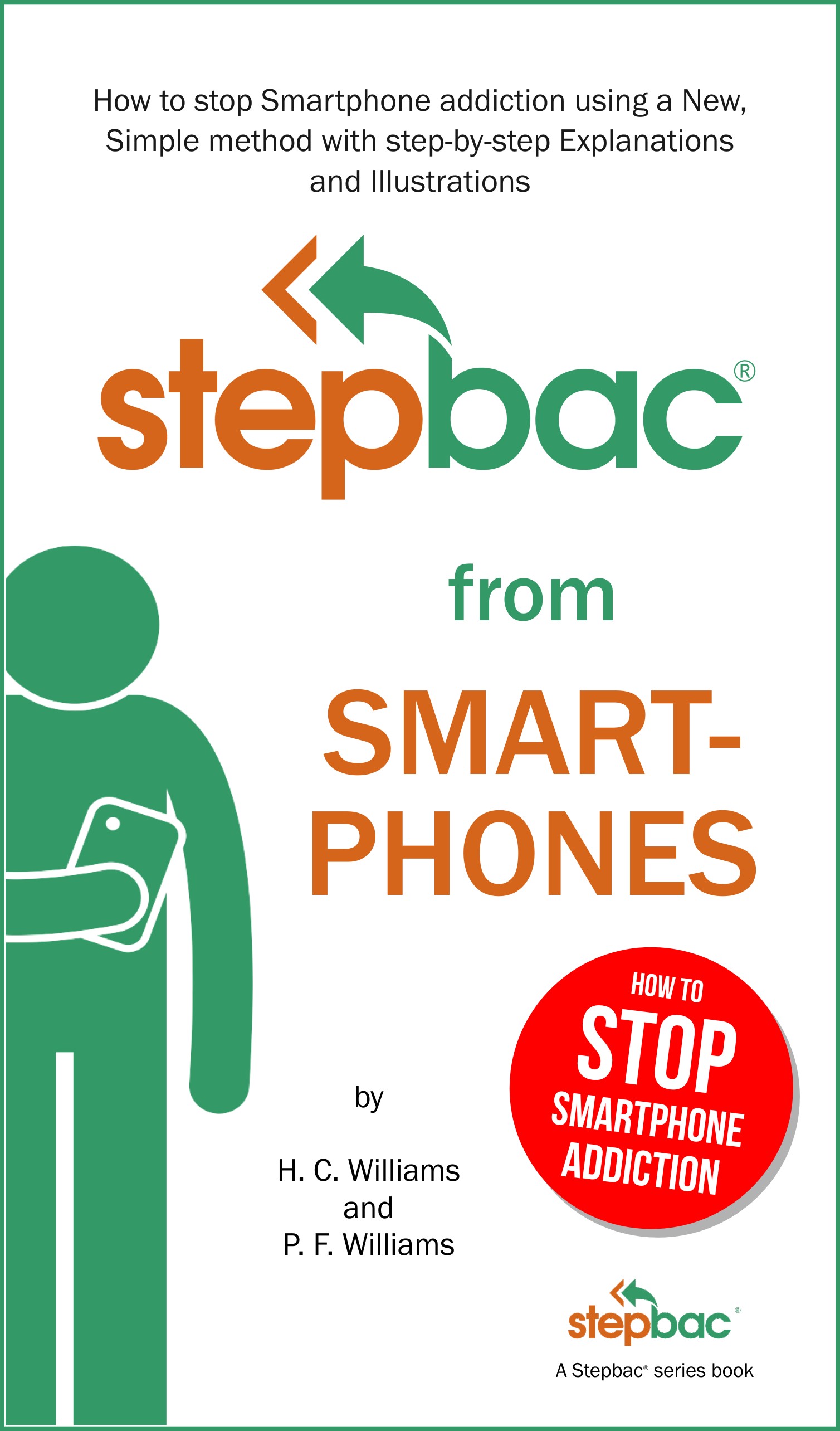 More Stepbac
®
titles are planned for publication in the near future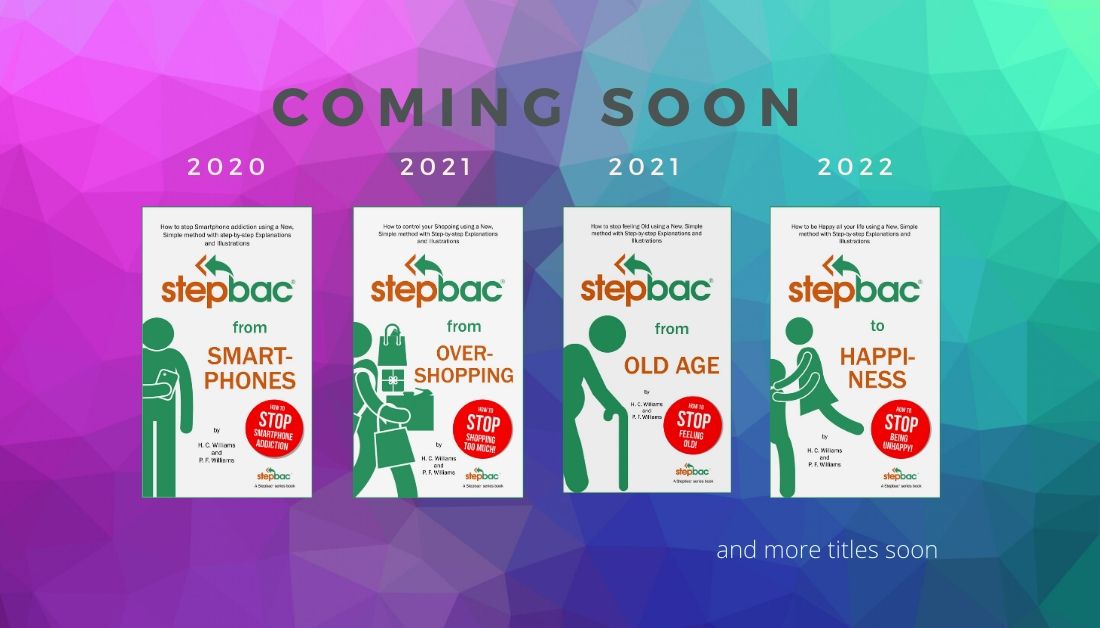 When nor writing or working as tour guides, Carl and Peter offer
motivational talks
and courses based on the Stepbac
®
method and the Mediterranean lifestyle.
Peter and Carl have an international background in many fields and countries.
---
Read "
Stepbac® from Overeating
" today
How to buy paperback or download FREE ebook edition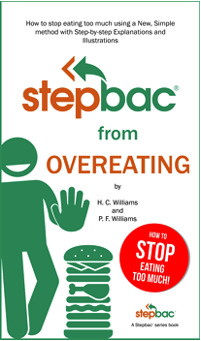 Download and share FREE ebook editions of "Stepbac® from Overeating" for Ereaders and Kindle and ereader and Kindle apps, on our free ebook download page.

The paperback edition of "Stepbac® from Overeating" is available to buy at non-profit price on Amazon

⬤ Paperback edition Amazon.com

⬤ Paperback edition Amazon.co.uk

Stepbac® is supported only by donations and we don't make a profit on the paperback edition, so kindly consider making a small donation after you have read this book if you feel it helped you. Thank you.

DISCLAIMER.
Individual results may vary and Stepbac is cognitive behavioural method that requires some willpower from reader.
© Copyright - All content copyright Stepbac® - unless otherwise stated