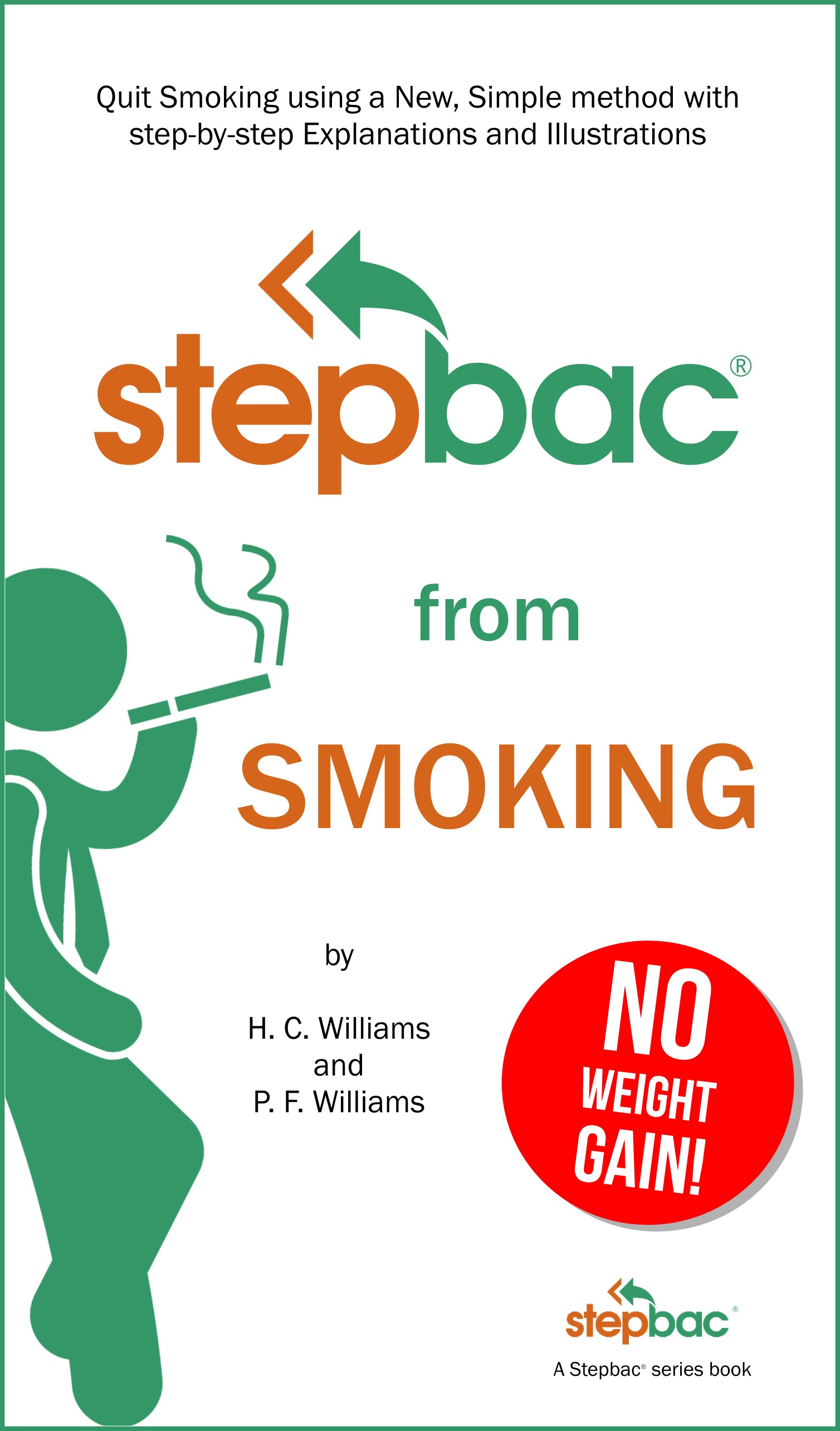 The first book in the Stepbac Self Help Series is called 'Stepbac from Smoking'.
'Stepbac from Smoking' uses the Stepbac® method and explains a new, simple way to quit smoking immediately (cold turkey) without treatments, therapy or nicotine replacement products like e-cigarettes, patches or gum. You will learn to quit smoking without missing them. The way Stepbac achieves this is by teaching how nicotine and habits create the addiction. Stepbac teaches a simple way to change habits without misery, suffering or discomfort.
"Stepbac from Smoking" is easy, fast and fun to read and understand. It is written in plain language and has over 40 clear illustrations and diagrams to help you understand exactly how to stop smoking using the easy Stepbac method.
'Stepbac from Smoking' is available in Kindle e-book and Paperback on Amazon and other leading booksellers. You can also request online support classes to help you understand the method, if needed and to support you as you leave the cigarettes in the past forever.
DISCLAIMER. Individual results may vary

Buy Stepbac from Smoking on Amazon